PEACE ON EARTH BY 2030 (POE) PARTNER GUIDE
Join the global movement to create Peace on Earth by 2030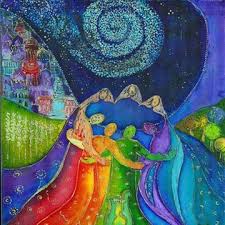 POE Partners represent a wide variety of groups, organizations and issues. They include peace, unity, spiritual growth, community, women's empowerment, corporate social engagement, youth groups, high schools and universities, service clubs, and educational groups. The Peace on Earth by 2030 game is such a large umbrella it is hard to imagine any group or issue that does not fit under it.
To provide a powerful engagement and impact opportunity for your organization through inviting your members to participate in a global movement to create peace on earth by 2030.
To increase the global visibility of your organization through association with the game and all the other partner organizations. Your logo will be displayed on the game platform as a POE Partner. 
To be part of a transformative leadership development class – "Jedi Training: Planetary Frequency Raising Leadership" by David Gershon – to help master the game's seven peacemaking strategies. These classes will help further your organization's social impact mission while also providing opportunities for synergy with like-minded groups. This class runs from July 8th to August 19th. 
To be a potential recipient of donations by players doing Action 6 "Blessed Are the Peacemakers." If your non-profit organization is furthering one or more of the three POE game values of befriending the other, unitive field building and/or cooperation for the common good, it will be listed in that action as a recipient organization for financial contributions.
To benefit from supporters of your organization playing the game as a fundraiser for your nonprofit. This is done through players finding sponsors, (friends, family members, employers, etc.) to fund the POE Points they earn in the game which are then donated to your organization. The organization will receive 90% of these funds with 10% supporting the game platform and global outreach.
How do I play as a POE Partner?
Invite your members through a mailing and/or online event/campaign to serve as POE2030 Game Team Leaders or players for our September 2020 launch and beyond. We will provide materials to support your outreach efforts.
Invite your members to participate in the Peace on Earth by 2030 Jedi Training starting July 8, 2020. The purpose of the free training is to empower Team Leaders to optimize their game play and POE Partners their social impact mission.
Become a financial, media or POE Zone sponsor.
Create your own way to support the game's success.
2030 POE Partner Submission